Frank Fat's Restaurant
Frank Fat's is more than a restaurant; it's a culinary institution, a pillar of the community, a quintessential American success story. Located in the heart of downtown Sacramento—just a few blocks from the State Capitol building—James Beard America's Classic award winner Frank Fat's has been bringing Sacramento's movers and shakers together since 1939.
Started by an immigrant dishwasher, Frank Fat's single-handedly created a downtown political scene, along with a tradition of legendary modern Chinese cuisine and unparalleled service. Come discover why the oldest family-owned restaurant in Sacramento has been thriving for over seventy-five years.
Frank Fat's. A family tradition since 1939.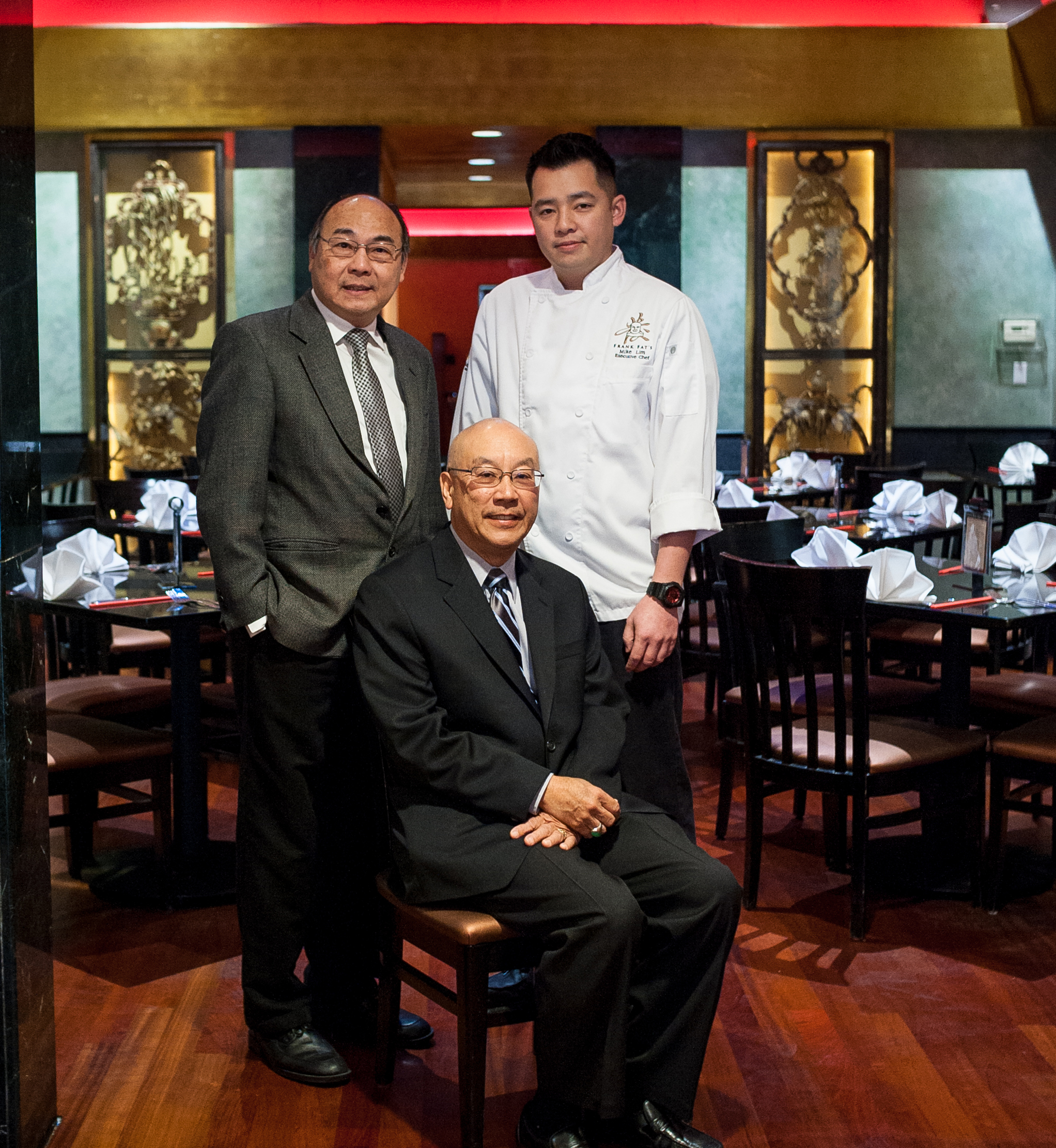 Phi Vong, General Manager
It takes a certain type of artistry to run a restaurant—particularly an establishment like Frank Fat's Restaurant, which has more than seven decades under its belt. General manager Phi Vong has not only mastered the art, his achievements are sure to leave an indelible mark for years to come. A Vietnam War refugee, Vong arrived in Sacramento in 1978. Just two years later, in November of 1980, he joined Frank Fat's as a cashier, eventually working his way up to general manger. Vong has now been with Frank Fat's for over thirty-five years. Throughout his career-long commitment to the restaurant, Vong has performed every role with grace and gusto—relishing in the fact that food can energize, transport and bring people from all walks of life together. During his long tenure, he has helped establish Frank Fat's impeccable approach to both service and culinary excellence—something both customers and staff can attest to.